Lovegrove Smith & Cotton
Construction Law & Planning Law Weekly Bulletin
Monday 3 November 2014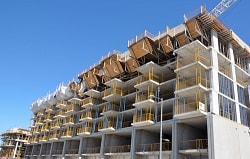 Property Development through a Joint Venture(Australian Readership) By Peter Micevski, Construction and Planning Lawyer, Lovegrove Smith & Cotton
With the rise in building approvals for multi-unit developments in the last 24 months, we are increasingly seeing more property developments being undertaken through Joint Ventures. Generally, the common arrangement is between landowners, who own valuable land with good development potential, and developers/builders who bring their experience to help the landowners develop the land to maximise the gain on the land for mutual profit. In this article, Peter Micevski asserts that a property development Joint Venture needs to be carefully crafted to ensure that the parties rights and responsibilities are properly defined, this is because the potential repercussions of not doing so can be severe.
Sports Misconduct Law and the Standard of Evidence(Australian Readership) By Justin Cotton, Partner, Construction and Practitioner Advocacy, Lovegrove Smith & Cotton, Construction and Commercial Lawyers
More often in this fast paced society, people are finding strife and discord on the sports field can mar their leisure time. This week, Justin Cotton, partner and head of practitioner advocacy, takes a look at sports misconduct law (partly from his own experience sitting on a soccer misconduct tribunal) and questions how it fits within the wider realm of professional misconduct advocacy. Justin's article features some tips on how the protagonists should conduct themselves at such inquiries.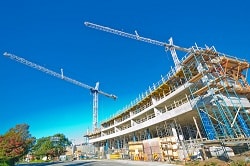 Best Practice Building Regulation (International Readership)
The Centre for Best Practice Building Control is vitally concerned with the identification of world's best practice building regulatory systems. A couple of papers that the Centre has in its library are 15 Keys to Best-Practice Building Regulation, the second synopsis, 15 Keys to Best-Practice Building Regulation Feedback, is a critical appraisal by Bruce Rogers, President of the Northern Chapter of the New Zealand Institute of Building. In Bruce's synopsis he benchmarks the New Zealand Building Act against the 15 Principles enunciated in the first paper. It is a very intelligent analysis. Bruce is also working on the Ebola healthcare facility standard with members of a small probono coalition. The third draft is receiving final commentary and we will proceed into the fourth draft in the month of November.
Cooperation without Self Incrimination: Best Practice for Handling Building Practitioner Inquiries (Australian and New Zealand Readership) By Justin Cotton, Partner and head of practitioner advocacy at Lovegrove Smith & Cotton
Professional misconduct inquiries can feel deeply personal and stressful. These disputes within the building industry can involve a complaint to the VBA in Victoria and disciplinary boards & tribunals in other states. Partner Justin Cotton has written a perennial article well worth a read, and we recommend it to all in the building industry, as it provides a clear and concise synopsis of how best to deal with complaints.
Lovegrove Smith & Cotton's E-Library is a free online resource of articles, which puts a wealth of information at your fingertips. The articles in the E- Library have been written by lawyers and a number of them have been published in the Australian, The Age and the Herald Sun. Some of the articles date back to the 1990's.