Lovegrove Smith & Cotton
Construction Law & Planning Law Weekly Bulletin
Monday 14 April 2014
High Rise Defects and High Confusion over Standing: Who Owns the Common Property? By Justin Cotton, Partner, Construction and Practitioner Advocacy, Lovegrove Smith & Cotton, Construction and Commercial Lawyers (Victorian readership)
With the rise in building defect claims in multi-level Owners Corporations, the question over who can bring an action for defects in the Common Property, and the line between common versus private can become somewhat blurred. This week Justin Cotton, partner and head of practitioner advocacy, takes a closer look at recent VCAT case law on point; click here to access Justin's article.
BCA Guide – No More than a Guide by Mr.Jarrod Gutsa (Australian readership)
The Guide to the BCA ("the Guide") has been found in recent Supreme Court decisions to hold no 'regulatory force'. Jarrod Gutsa, Construction Lawyer of Lovegrove Smith & Cotton, has written an article that considers the problematic use of and possible over reliance on the Guide when interpreting BCA provisions. Please click here to read the article on Sourceable.
Arbitration Explained Along with its Strengths & Weaknesses by Professor Kim Lovegrove (Local & international readership)
The booklet 'Arbitration Explained Along with its Strengths & Weaknesses' is a 'SWOT' analysis of the virtues and short comings of arbitration, written by Kim Lovegrove FAIB, Conjoint Professor in Building Regulation and Certification at the University of Newcastle. Click here to view the booklet.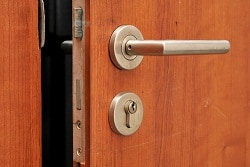 Is the Door Shut on your Building Action? How Long do you Have to Sue for Building Defects? By Mr. Peter Micevski (Victorian readership)
Building owners and others affected by building defects have a 10 year limitation period from the date of issue of an occupancy permit or certificate of final inspection to bring an action to have all defects attributable to the builder, and all consequential damage, rectified at no cost to them by the builder or by others at the builder's expense.
This article focuses on the controversy surrounding the limitation period in the Building Act and its effect on the limitation period in the Limitations of Actions Act. It goes further to suggest that waiting too late to bring a building action before the Court or VCAT can be fatal to the case. To access this article click here.
The Lovegrove Smith & Cotton's E-Library is a free online resource of articles, which puts a wealth of information at your fingertips. The articles in the E- Library have been written by lawyers and a number of them have been published in the Australian, The Age and the Herald Sun. Some of the articles date back to the 1990's. To access please E-Library.
To subscribe to our free weekly bulletin, please email us at reception@lclawyers.com.au