Lovegrove Smith & Cotton
Construction Law & Planning Law Weekly Bulletin
Monday 15 September 2014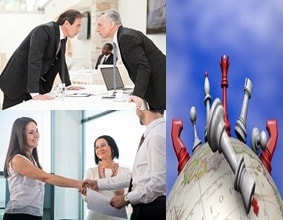 Mediation Explained: A Very Brief Outline (International Readership) By Conjoint Professor Kim Lovegrove FAIB
Mediation is a very common form of dispute resolution, but if you have never been to a mediation, if you read this article, you will find out what it means to mediate.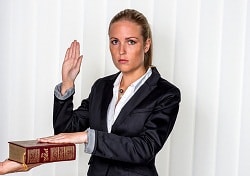 The Phenomenon of the Rogue Expert (International Readership) By Jarrod Gutsa, construction and planning lawyer, Lovegrove Smith & Cotton
In this week's bulletin Jarrod Gutsa, construction and planning lawyer of Lovegrove Smith & Cotton has written a follow up article to Conjoint Professor Lovegrove's recent article titled: "Why Australia should Regulate Expert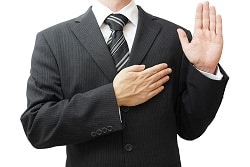 How a Registration Regime for Expert Witnesses Would Look (International Readership) By Conjoint Professor Kim Lovegrove FAIB
Following on from Mr. Gutsa's article, this article published on soruceable provides some solutions by way of a model regulatory system for the monitoring and oversight of expert witnesses in the building industry.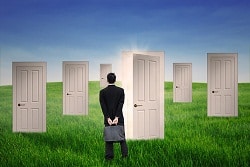 One Door Slammed and Another Opens. What does Contract Repudiation mean for Builders? (Australian Readership) By Justin Cotton, Partner, Construction and Practitioner Advocacy, Lovegrove Smith & Cotton, Construction and Commercial Lawyers
If you are the Builder on domestic or commercial projects, what does it mean for you when the contract is ended before completion? This article by Justin Cotton, partner and head of practitioner advocacy at Lovegrove Smith & Cotton takes a look at the several common ways that a contract can be terminated or repudiated, and what the Builder can do in response. And what is the true measure of damages that can then be sought if the Owner has failed to do the right thing legally?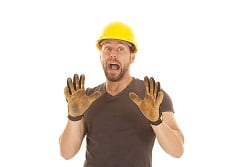 Opportunity or Bust: Why You should be Afraid of Liquidated Damages (Australian Readership) By Peter Micevski, construction and planning solicitor, Lovegrove Smith & Cotton
There are many reasons why contractors, be they builders, be they "subbies", should be afraid of liquidated damages. For those that have ever had to pay them, they will advise you that they are "nasty" and have the potential to financially cripple a business. Whilst the construction industry is going from strength to strength, the level of competition amongst contractors to win building contracts is gaining momentum and has forced many contractors to accept exposure to onerous liquidated damages provisions. If you know a little about liquidated damages, you will be in a better position to control and manage risk. If you don't know enough about liquidated damages, read this article by Peter Micevski.
Lovegrove Smith & Cotton's E-Library is a free online resource of articles, which puts a wealth of information at your fingertips. The articles in the E- Library have been written by lawyers and a number of them have been published in the Australian, The Age and the Herald Sun. Some of the articles date back to the 1990's.