Lovegrove Smith & Cotton
Construction Law & Planning Law Weekly Bulletin
Monday 17 November 2014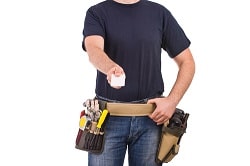 Building Warranties and the Perils of 'license lending': Does this Make a Registered Domestic Builder the Contracted Builder? (Victorian Readership) By Justin Cotton, Partner, Construction and Practitioner Advocacy, Lovegrove Smith & Cotton, Construction and Commercial Lawyers
It is an all too familiar phenomenon, the builder who has allowed his registration to be used on contracted works where he has never been to the site. What may seem a fine arrangement at the time, is contrary to legal requirements and an attempt by someone else to circumvent the building law, that can come back to bite the registered builder in more ways than one. This week Justin Cotton, partner and head of practitioner advocacy, explores a recent VCAT case that looked at how a builder fared when he was not responsible for any of the bad building work, but had allowed his registration to be used at a site where he had never been involved.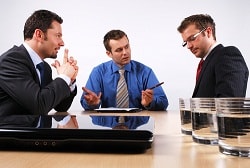 Mediation and Arbitration are not Mutually Exclusive(Australian Readership) By Blaise Alexander, Solicitor, Property, Construction and Planning Law, Lovegrove Smith & Cotton
Arbitration is a lengthy and costly exercise, often spanning months and years and thousands of dollars of litigation. Some parties may have the false impression that if they agree to participate in mediation then the arbitration would be abandoned or their rights forfeited. This is not so. In this article, Blaise Alexander asserts that mediation and arbitration are not mutually exclusive.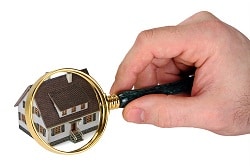 How far into Precise Compliance Does a Certifier Need to Go? The Devil is in the Details (Victorian and New South Wales Readership) By Justin Cotton, Partner, Construction and Practitioner Advocacy, Lovegrove Smith & Cotton, Construction and Commercial Lawyers
How much reliance is too much? Mr. Justin Cotton, partner and head of practitioner advocacy mulls over the case law in NSW and Victoria concerning building certifiers/surveyors. Is it a general checking overview to ensure fitness for occupation, or does one have to delve into the fine detail on all the plans – and can one rely on certificates from installers rather than doing a visual inspection?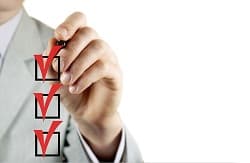 A Good Plea in Mitigation: Ticking off all the Boxes
This is an Excerpt from the book 'Disciplinary Hearings and Advocacy' written by Conjoint Professor Kim Lovegrove, FAIB and Mr. Sav Korica. It outlines the factors that should be fleshed out for a successful plea in mitigation.
Lovegrove Smith & Cotton's E-Library is a free online resource of articles, which puts a wealth of information at your fingertips. The articles in the E- Library have been written by lawyers and a number of them have been published in the Australian, The Age and the Herald Sun. Some of the articles date back to the 1990's.