Lovegrove Smith & Cotton
Construction Law & Planning Law Weekly Bulletin
Monday 19 May 2014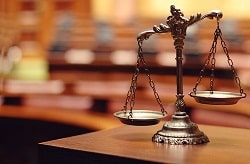 Misconduct for Building Practitioners – what does that mean in Victoria? (Victorian Readership) By Justin Cotton, Partner, Construction and Practitioner Advocacy, Lovegrove Smith & Cotton, Construction and Commercial Lawyers
There has been a fairly active complaint inquiry process in regard to building practitioners in Victoria, just as there has been in NSW. Where there is a difference between the two States, is the level of prescription of what is and what is not conduct that crosses the line, and how the line is described. Is this the correct balance or would more guidance to the building fraternity be helpful? Click here to access the article from Justin Cotton, Partner and head of practitioner advocacy.
2014-2015 Migration Program is Announced – Implications for Australian Businesses and Skilled Migration (Australian and International Readership) By Blaise Alexander, Solicitor and Registered Migration Agent, Lovegrove Smith and Cotton
This week the Minister for Immigration and Border Protection, the Honourable Scott Morrison MP, announced the Migration Programme for 2014-2015, with the places for the skilled migration stream set at 128,550. This article reflects on recent changes to the skilled migration stream, in particular the Temporary (Skilled) (subclass 457) visa, and goes on to examine implications for Australian businesses and skilled migration. To read Blaise's article, please click here.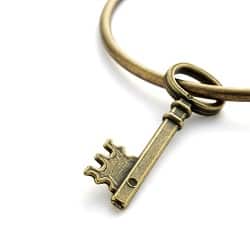 The Critical Ingredients of Mitigation in Building Misconduct Matters (NSW and Australian readership) By Justin Cotton, Partner, Construction and Practitioner Advocacy, Lovegrove Smith & Cotton, Construction and Commercial Lawyers
The key to resolving misconduct investigations is not always about denying every allegation at every cost. This week Justin Cotton, partner and head of practitioner advocacy, talks about the broad based strategy that must be used, dispassionately, when trying to resolve misconduct inquiries in the best possible fashion for the building practitioner. Click here to access the article.
The 4 Minute Film – Doing a Plea of Mitigation (Australian, New Zealand and international viewership) By Conjoint Professor Kim Lovegrove FAIB
A great many subscribers who receive our e-bulletins are building practitioners in NZ and Australia and they will come under the watchful eye of various practitioner registration bodies. Unfortunately we will all know of people who will slip up and "desert their post" from time to time in which case they will be called upon to account for their actions before the likes of the Building Practitioners Boards. If you know of anyone who faces this predicament then refer them to this week`s four minute film by Kim Lovegrove FAIB who is a conjoint professor in building regulation and certification. Kim provides a synopsis of the most important elements of an effective plea in mitigation. He is also author of Disciplinary Hearings and Advocacy, been a prosecutor, defence counsel and a chair of a state registration body. Very few would be better credentialed than him to provide seminal insights on point. The film can be viewed by clicking here.
Lovegrove Smith & Cotton's E-Library is a free online resource of articles, which puts a wealth of information at your fingertips. The articles in the E- Library have been written by lawyers and a number of them have been published in the Australian, The Age and the Herald Sun. Some of the articles date back to the 1990's. To access please E-Library
To subscribe to our free weekly bulletin, please email us at reception@lclawyers.com.au