Lovegrove Smith & Cotton
Construction Law & Planning Law Weekly Bulletin
Monday 21 July 2014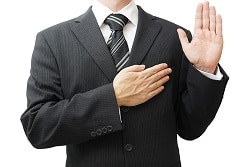 Why Australia Should Regulate Expert Witnesses (Australian Readership)
This article published by Sourceable discusses the tension between regulated lawyers and unregulated expert witnesses in building cases and suggests options for policy makers to correct this issue.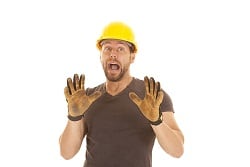 Opportunity or Bust: Why You should be Afraid of Liquidated Damages (Australian Readership) By Peter Micevski, Construction and Planning Lawyer, Lovegrove Smith & Cotton
There are many reasons why contractors, be they builders, be they "subbies", should be afraid of liquidated damages. For those that have ever had to pay them, they will advise you that they are "nasty" and have the potential to financially cripple a business. Whilst the construction industry is going from strength to strength, the level of competition amongst contractors to win building contracts is gaining momentum and has forced many contractors to accept exposure to onerous liquidated damages provisions. If you know a little about liquidated damages, you will be in a better position to control and manage risk. If you don't know enough about liquidated damages, read this article by Peter Micevski.
Two Ways to Fix the New Zealand Building Act (New Zealand Readership) By Conjoint Professor Kim Lovegrove, FAIB
"As events surrounding the collapse of the CTV building during the Christchurch Earthquakes and the 'leaky homes' debacle which has seen the construction of thousands of homes which do not meet weathertightness standards show, more could be done to minimise repeat occurrences in the future." In this article Kim Lovegrove sets out what is need to create more equitable system with fair outcomes for the building industry in New Zealand.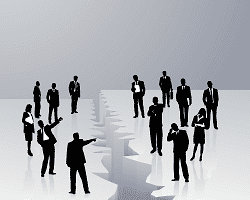 Body Corporates Litigation, Tribalism and Conflicting Interests (Australian and New Zealand Readership) By Conjoint Professor Kim Lovegrove, FAIB
This is article reinforces the "trickiness" of body corporate conundrums and the vexing dilemmas that can be faced when one is intent upon seeking redress. It focusses on the frequent issues of conflict of interest and the invidious position that body corporate managers can sometimes find themselves in
What Lies Beneath: Latent Conditions and Where the Risk Falls in Building Contracts (Australian Readership) By Justin Cotton, Partner, Construction and Practitioner Advocacy, Lovegrove Smith & Cotton, Construction and Commercial Lawyers
This week, the ominous spectre of latent conditions, or differing sub-soils from what was anticipated, is looked at by Justin Cotton, Partner and head of practitioner advocacy. He writes that contractors cannot automatically expect to be paid extra or be given additional time, but they can rely on balanced construction contracts rather than rely on the uncertain state of the law on this point.
Building Practitioners, Disciplinary Boards and Tribunals (Australian Readership)
Be it the Building Practitioners Board Victoria, the Building Professions Board NSW or any other occupational licensing body for that matter, if as a result of an investigation you are prosecuted and compelled to appear before a disciplinary licensing body, your livelihood and reputation is at stake. The difference between moderate censure and severe censure often boils down to the calibre of the advocacy. Conjoint Professor Kim Lovegrove, FAIB looks at what is laudable advocacy and compare it with counterproductive advocacy in this article on Sourceable.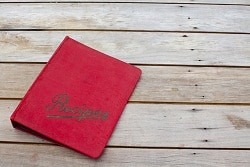 The Recipe – A Plea in Mitigation (International Readership) By Jarrod Gutsa, Construction and Planning Solicitor, Lovegrove Smith & Cotton
"If there is a prima facie case in the prosecutor's favour and the evidence is overwhelming and irrefutable, and of course if [one] knows that he/she has transgressed, then it would be difficult to identify any mileage in contesting the matter."[1] In this type of situation, one needs to come to terms with what has occurred, accept it, and then consider how to mitigate. Jarrod Gutsa, has written an article the describes some of the essential elements in a plea of mitigation.
How Long is a Builder "in the Firing Line" in a Building Action? (Victorian Readership) By Justin Cotton, Partner, Construction and Practitioner Advocacy, Lovegrove Smith & Cotton, Construction and Commercial Lawyers
A source of consternation for many building practitioners is the fact that they can be liable for owners' claims for up to 10 years after they leave a site, but their warranty insurance only endures for up to 6 years post completion. But as Partner Justin Cotton, a construction law expert writes, this is really a source of confusion between what is effectively a liability cap that gives some certainty to builders (and other construction practitioners) versus warranty insurance policies that are there to provide a safety net for owners in only limited circumstances. Now there is also legal uncertainty as to whether the 10 year liability cap in the Victorian Building Act applies to all claims or just negligence and whether the 6 year limit could still apply in some circumstances.
The Lovegrove Smith & Cotton's E-Library is a free online resource of articles, which puts a wealth of information at your fingertips. The articles in the E- Library have been written by lawyers and a number of them have been published in the Australian, The Age and the Herald Sun. Some of the articles date back to the 1990's.