Lovegrove Smith & Cotton
Construction Law & Planning Law Weekly Bulletin
Tuesday 21 October 2014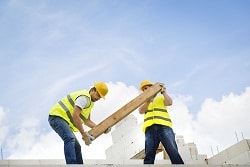 Subcontractors and Employees – What's the Difference? (Australian Readership) By Blaise Alexander, Solicitor, Property, Construction and Planning Law, Lovegrove Smith & Cotton
A national surge in demand for building work is being driven by a healthy recovery in the home building sector. With renewed strength in housing, as well as improvements in commercial building and infrastructure projects, it seems timely to reconsider the question of whether a Principal is engaging a subcontractor or an employee. In this article, Blaise Alexander sets out the traits and obligations that characterise that of a subcontractor as opposed to those of an employee.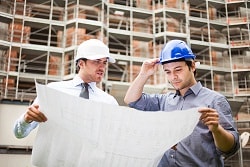 The Limited Builder Duty to an Owners Corporation (Australian Readership) By Peter Micevski, construction and planning solicitor, Lovegrove Smith & Cotton
Following on from my article 'Alarm Bells for Builders: A duty of care owed in respect of commercial buildings in NSW and potentially Australia', the pendulum has now swung back in favour of builders with respect to their liability to owners and subsequent owners of commercial premises for pure economic loss caused by latent defects. Peter Micevski examines the unanimous decision of the High Court who overturned an earlier decision that a builder owed a duty to exercise reasonable care and skill in the construction of a non-residential building to avoid causing the owner and subsequent owner to suffer pure economic loss resulting from latent defects.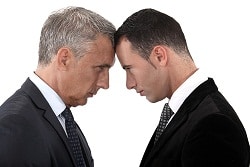 Partnership Disputes, Conflict Resolution & Partnership Agreements (Australian and International readership) By Conjoint Professor Kim Lovegrove FAIB
We have discerned a noticeable upturn in partnership disputes in recent times. Not surprising as the non-mining sector of the economy continues to take a battering. Partnership is like marriage very easy to get into and very costly to get out of. A good partnership agreement is like a good prenup agreement, it is designed to make separation as painless as possible, so partnership agreements have to be very well crafted. It follows that the exit provisions are the first things that prospective partners need to have regard to. Good exit provisions keep one out of the higher courts poorly drafted exit provisions "pave the way to the Super".
Lovegrove Smith & Cotton's E-Library is a free online resource of articles, which puts a wealth of information at your fingertips. The articles in the E- Library have been written by lawyers and a number of them have been published in the Australian, The Age and the Herald Sun. Some of the articles date back to the 1990's