Lovegrove Smith & Cotton
Construction Law & Planning Law Weekly Bulletin
Monday 24 November 2014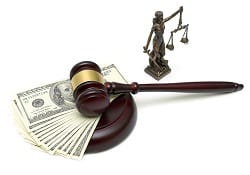 Debt Recovery Strategies – Using Statutory Demands to Chase Company Debtors (Australian Readership) By Peter Micevski, Planning and Construction Solicitor, Lovegrove Smith & Cotton
Following on from his article 'Throwing Good Money After Bad – The Short Guide to Using The Law to Get Paid Quickly', Peter Micevski explores the use of Statutory Demands to chase company debtors. A statutory demand notice is a formal, verified demand issued under section 459E of the Corporations Act 2001 (Cth), which is often used by companies as a very effective instrument for ascertaining whether a company can pay its debts as and when they fall due. To access this article please click here.


Partner Profile: Mr Justin Cotton, Partner and Head of Practitioner Advocacy, Lovegrove Smith & Cotton
This week we are profiling one of our longest serving partners, Justin Cotton. Justin started with the firm in 2002, had a two year stint at another law firm, reminiscent of the prodigal son, returned about five years ago and was made a partner and 12 months ago made the letterhead.
Justin Cotton is one of the best building practitioner advocates on the Australian Eastern Seaboard and has represented building practitioners and contractors in occupational licensing and practitioner enquiries for over a decade in New South Wales, ACT, Queensland and Victoria. Justin has also been involved in seminal precedents concerning building practitioners. A prolific writer Justin is extensively published. What sets him apart however is that as one of our senior in house advocates he does a tremendous amount of Tribunal and Board appearance work, thus delivering continuity from the time a file is opened to its closure.
Needless to say Justin is one of the foundation partners in our firm and has been prime mover in its success.
To view one of Justin's videos on Building Contract Administration 101, click here, with a smidgen over 2,000 views.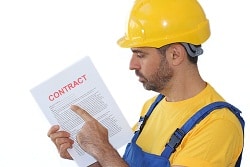 Section 93 of the Building Act 1993 (Vic) – Protection Works Insurance Contract (Victorian Readership) By Lisa Nguyen, Solicitor, Lovegrove Smith & Cotton
T his article explores the requirements of protection works insurance policy contracts in light of the Victorian Supreme Court case, You v Thomas [2014] VSC 255 (2 June 2014) ("the You's case"). In particular to discuss the consequences of owners changing builders and the potential impact on protection works insurance policy contracts. Click here to read this article.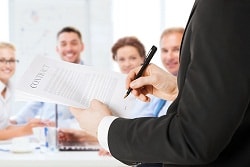 What to Consider when Signing Contracts with Arbitration Clauses (Australian Readership) By Conjoint Professor Kim Lovegrove FAIB
This Sourceable article by one of our partners explains what you are signing up for when you have an arbitration clause in a contract. Arbitration is used a great deal in civil and commercial settings and performs a stellar role in cross jurisdictional major civil and commercial disputes. Nevertheless it has its limitations. Click here to read the article, and if you have any thoughts on point, please incorporate them into the Sourceable commentary slot so that we can get some dialogue happening. Note that the full Souceable readership is 200,000.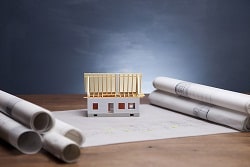 Risk Migration, Contractors and Design and Construct Contracts (Australian and International Readership) by Conjoint Professor Kim Lovegrove FAIB
Design and contracts seem to be on the "tip of everybody's tongue" and this week's Sourceable online magazine has a feature on point penned by Conjoint Professor Kim Lovegrove, FAIB. All builders, engineers and D&C contractors should read it. Why? Because it talks about risk migration. To whom? Why but contractors of course. To read the article click here.
Throwing Good Money after bad – the Short Guide to Using the Law to get Paid Quickly (Australian Readership) By Peter Micevski, construction and planning solicitor, Lovegrove Smith & Cotton
In this article Peter Micevski draws upon his experience as a construction and commercial law litigator, and provides a synopsis of the key tenets and maxims on ways by which you can maximise your chances of using the law to recover debt quickly and cost effectively. To read this article please click here.
The Lovegrove Smith & Cotton's E- Library is a free online resource of articles, which puts a wealth of information at your fingertips. The articles in the E- Library have been written by lawyers and a number of them have been published in the Australian, The Age and the Herald Sun. Some of the articles date back to the 1990's.