"Don't Expose Yourself: Safeguards Against Misuse of Confidential Information"
By Justin Cotton, Partner, Construction and Practitioner Advocacy, Lovegrove Smith & Cotton, Construction and Commercial Lawyers
July 2014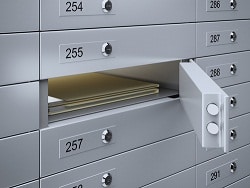 n tight times as well as good, commercial enterprises in building and other spheres run the risk of having confidential information misused. This can concern joint venture or partnership operations as much as the problem with former employees, as all key actors in an enterprise or project by necessity will engage in information or data sharing.
As with a building contract, it is tempting to assume everything will be fine at the outset when relationships are good, but unfortunately, relationships can sour and then commercially sensitive problems can arise. Therefore you will find that instruments such as joint venture agreements and employment contracts will need to deal properly with rights to confidential information.
As opined in a recent article of mine, high volume builders in particular will need to take action from time to time to preserve their "intellectual property" or copyright in a design. Failure to make a strong statement when a possible breach of IP rights is discovered can lead to repetitions of the wrongful conduct over and above an initial loss of business.
In fact the parties do not need to even be in a joint venture, partnership or employment arrangement before such considerations are paramount. For instance, a large volume builder that is contracting to carry out construction for a developer client involved in large scale development, may have an ongoing interaction with that client that extends beyond just one contract or project. Inevitably there will be some knowledge or insight gained by the client into the pricing or supplier information of the Builder.
As good as a working relationship may be, it is still a business interaction involving competing commercial interests. If 'back to back' or mirror clauses are incorporated into a contract (or indeed put into a 'stand alone' confidential information agreement) then both parties are protected in regard to information or document sharing and there is no need for either party to feel insulted or take umbrage.
So what is confidential information? If is more far reaching than just intellectual property, though of course "IP" can be a subset of information that is confidential in a working arrangement.
A standard confidential information agreement will have a definitions section near the front of the document, that will have a clear definition of what can be included within the purview of 'confidential information'.
The sorts of elements that comprise the definition can include any of the following, for example:
financial, technological, strategic or business information;
trade secrets, know-how, process and techniques;
business and marketing plans and projections;
software or computer records, client or supplier lists;
details of agreements or arrangements with third parties;
lists of contractors and employees of a company and their agents;
designs, plans, drawings and models; or
any other information obtained during the course of employment or a joint undertaking with a company, that by its nature is confidential to that company.
Of course when tailoring an agreement to suit the needs of the parties, the above definition can be an expansive one incorporating all possible elements, or it can be more narrow and specific in identifying that which needs to be protected.
Further to this, such an agreement can and should provide exceptions detailing when the dissemination of such information would not be regarded as a breach of agreement. For example, if the information concerned is trivial in nature, is already public knowledge when disclosed, or if it comes into your knowledge other than by a breach of confidentiality by some third party.
The agreement should specify the parties' duties in regard to confidential information acquired from another source, and this may include what is to be done when the business relationship ends. For instance, with employment contracts it will state that all computer records, customer lists etc that the employee has will be physically returned to the employer when the position is terminated, and there will be a run off provision that says the former employee must respect confidentiality even after the employment contract ends.
In addition, there needs to be provision in regard to those parties or entities where the disclosure of confidential information is not a breach of agreement. This may include the right of 'the recipient' to disclose the confidential information to:
a director, employee, agent or contractor of the recipient;
a person other than any of the above where the discloser of the confidential information consents in writing to the disclosure to that person;
a third party where the disclosure is required by law, statute or regulatory rule or if ordered by a court.
If any professional engaged in commercial enterprise, including building practitioners, needs advice on their rights and how best to take action to protect themselves, or if they suspect a breach is already occurring, they should seek prompt assistance from lawyers with expertise in commercial advice.
The Lovegrove Smith & Cotton E-Library is a free online resource of articles, which puts a wealth of information at your finger tips. The articles in the E- Library have been written by lawyers and a number of them have been published in the Australian, The Age and the Herald Sun. Some of the articles date back to the 1990's. To access click here.
© Lovegrove Smith & Cotton 2014