Unregistered or Registered Building Practitioners, a big difference.
Written by: Stefano Marchesin
Unregistered or Registered Building Practitioners, a big difference.
Building Contractors, Builders, Mr Fix-its, Renovation Experts – however you would like to name them, are known as "Building Practitioners" in Victoria.
Building Practitioners MUST be registered with the Building Practitioners Board to carry out work worth more than $5000, except for work involving only one of the following:
plastering
tiling (wall and floor)
electrical work
glazing
insulating
painting
plumbing, gas-fitting and draining
installing floor coverings
attaching external fixtures (awnings, security screens, insect
screens and balustrades)
erecting a chain wire fence around a tennis court
erecting a mast, pole, antenna, aerial or similar
structure.
Many people fall into the trap of using a handyman or Mr Fixit for small renovations, for example, a $5,500.00 bathroom renovation which may include tiling, painting, electrical and plumbing work. If the handyman organised or performed all of these work, then they should be a Registered Building Practitioner.
More than one penalty provision for unregistered builders.
An unregistered Building Practitioner can be guilty of a criminal offence under section 176(1A) of the Building Act 1993 (Victoria):
1(A) A person who is not registered in the appropriate category or class under this Part must not-
a) Practice as a building inspector; or
b) Hold himself or herself out as being registered under this Part or in a particular category or class of registration; or
c) Hold himself or herself out as being qualified to practice as a building practitioner either generally or in a particular category or class of work.
Penalty: 500 penalty units.
Currently in Victoria, a Penalty Unit is $140.84, so a maximum penalty amounts to 70,420.00.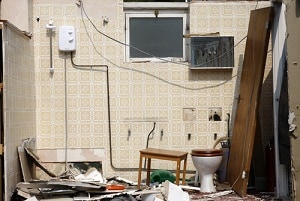 Holding Out" means to give the impression that you actually are (choose a, b or c, above).It is considered to be a serious offence. It has a maximum penalty of 500 units, as compared to the maximum penalty of 120 penalty units for the offence of taking or using a specified protected title under section 176(1) of the Building Act 1993 (Victoria).
In Building Commissions v Kadri Saydar (June 2012), an unregistered Building Practitioner in Victoria was ordered to pay an aggregate fine of $100,000 plus legal costs of approximately $20,000, following a prosecution brought by the Building Commission for conducting business while not registered, and for carrying out building work before a permit was issued.
The dangers of using an unregistered Building Practitioner extend to the homeowner, as the work carried out may void any insurance cover on the home.
More importantly, an unregistered Building Practitioner is almost surely without any insurance cover, as a Registered Building Practitioner MUST have insurance to satisfy registration requirements under Victorian law.
Further issues may be revealed when the house is for sale – it is common for unregistered Building Practitioners to work without council permits. The lack of a permit may impede the sale.
The case of Hill v Bastecky (Domestic Building) [2006] VCAT 2663 (22 December 2006) highlights the dangers of registered Building Practitioners "lending" their licence to unregistered builders.
Mr and Mrs Hill became interested in the services offered by a company known as World Property Investments Pty Ltd. Mr Bastecky was a Registered Building Practitioner who worked for World Property Investments Pty Ltd.
But Mrs Hill entered into a contract for the construction of a home by World Property Investments Pty Ltd. Mr Bastecky simply "signed them up".
Bastecky was found to be guilty under Section 11 of the Fair
Trading Act 1999 , which provides as follows :
11. Misleading conduct in relation to services
A person must not, in trade or commerce, engage in conduct that is liable to mislead the public as to the nature, the characteristics, the suitability for their purpose or the quantity of any services.
600 penalty units, in the case of a natural person.
1200 penalty units, in the case of a body corporate.
In summary, to avail yourself of the legal protections in building works, you must contract with a registered building practitioner. If you have any doubts regarding the legality of building works in a home you are purchasing or selling, or whether any building works need rectification, contact Lovegrove Solicitors.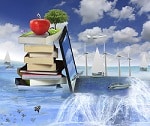 The Lovegrove Solicitor's E-Library is a free online resource of articles, which puts a wealth of information at your finger tips. The articles in the E- Library have been written by lawyers and a number of them have been published in the Australian, The Age and the Herald Sun. Some of the articles date back to the 1990's. To access click here.
© Lovegrove Solicitors 2012