Lovegrove & Cotton: 2020, A Year in Review
By Lovegrove & Cotton – Construction and Planning Lawyers
Despite the challenging year had for many across the world and in Australia, Lovegrove & Cotton has been fortunate in pressing ahead with a number of milestones over the year.
In 2020, Lovegrove & Cotton has been busy continuing to provide the services our clients have come to expect whilst transitioning into a remote-working law firm.
The firm continues to look forward in anticipation of what is to come in the years that follow.
We thank our loyal clients for their support and wish them well over the Christmas and New Year's holiday period.
We have highlighted a number of the firm's exciting milestones of 2020.
Donna Abu-Elias Joins the Lovegrove & Cotton Team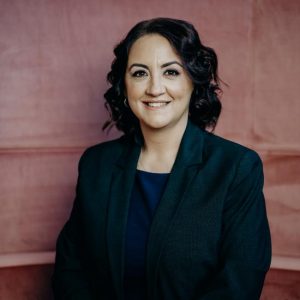 Early on in the year, we had the delight of having Mrs Donna Abu-Elias join our team of lawyers.
Donna's versatile approach to the provision of legal services in many ways readied the firm for what was a very unexpected turn of events this year. Donna's practice centres about flexible remote and office-based working. This model that extended to all of our lawyers early this year. Later in the year, our firm made the transition to a fully work-from-home operation.
Donna has, since joining the firm, had carriage of a number of high profile litigations; a large portion being Body Corporate Disputes in Canberra, along with our usual profile of building disputes in Victoria and in New South Wales. She has been a superb team player and a pleasure for our clients.
Justin Cotton & Donna Abu-Elias Head Up the HIA IR & Legal Committee
Both Justin Cotton and Donna Abu-Elias head up the HIA IR & Legal Committee, Victorian Chapter, in their positions as Chair and Deputy Chair, respectively, after Donna's promotion this year. This achievement evidences this firm's commitment to the building industry over and above the legal services we provide.
Both Donna and Justin are perfect fits for these roles in light of their extensive experience in the construction industry through their years of legal service.
Our Growing Presence in ACT Owners Corporation Litigation
Lovegrove & Cotton have been representing Owners Corporations in the Australian Capital Territory for decades. In 2020, our presence in the Owners Corporation litigation theatre in Canberra and the ACT has grown with the addition of a number of very significant Owners Corporation class actions.
This is a testament to our reputation as highly experienced Owners Corporation class action litigators that provide quality advice and get the outcomes our clients need.
Professor Kim Lovegrove's Continuing Law Reform Involvement
Over the year, Kim Lovegrove has been involved in a number of overseas law reform consultancies. He has also engaged with local industry bodies in light of the many regulatory changes occurring in Australia's building regulatory ecology.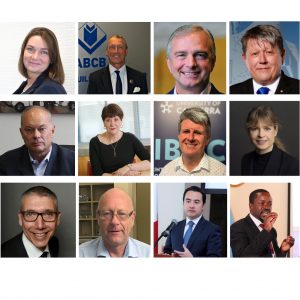 Kim's chairing of the International Building Quality Centre (IBQC) has seen the Centre expand its multi-national board substantially over the year and achieve substantial milestones, including the publishing of the IBQC's Principles of Good Practice Building Control.
The firm has played an important role in providing administrative assistance to the IBQC over the year on a pro-bono basis.
Kim was, this year, delighted to be made an Adjunct Professor at the University of Canberra. This appointment reflected his decades of dedication to the betterment of Australia's and numerous overseas jurisdictions' building regulatory schemes.
Progress and Development of our Paralegal Team and Administrative Staff
Our experienced legal team requires the support of outstanding assisting staff. This year, our lawyers have been supported by our paralegals, Jordan Davies and Tsigereda Lovegrove, in a number of matters. Jordan will shortly complete his Juris Doctor at the University of Melbourne, and Tsigereda will also shortly complete her Bachelor of Laws at Victoria University. We are looking forward to them graduating at the end of 2021 and commencing legal practice in 2022.
Our Continuing Support for Direct Reach Ethiopia
Lovegrove & Cotton continues to support Direct Reach Ethiopia, an organisation dedicated to alleviating children living in poverty in Ethiopia. For nigh on 20 years, Lovegrove & Cotton has sponsored a senior position at HIV orphanage Direct Reach Ethiopia in Addis Ababa. Firstly, this firm sponsored an in-house lawyer, Rahel Bernhau, and now the firm sponsors the COO.
Donations made be made via credit card through the link (no login needed) below, through Direct Reach Ethiopia's partner Global Development Group. Donations over $2 made in Australia are tax deductible.
Conclusion
It has been a challenging year for the world, but whilst the COVID-19 pandemic has dominated our thoughts at times, there have been good moments amongst it all. This firm reflects upon the year positively and looks forward to years to come.
We hope our valued clients and friends have weathered the year well and wish them a wonderful Christmas and New Year's period.