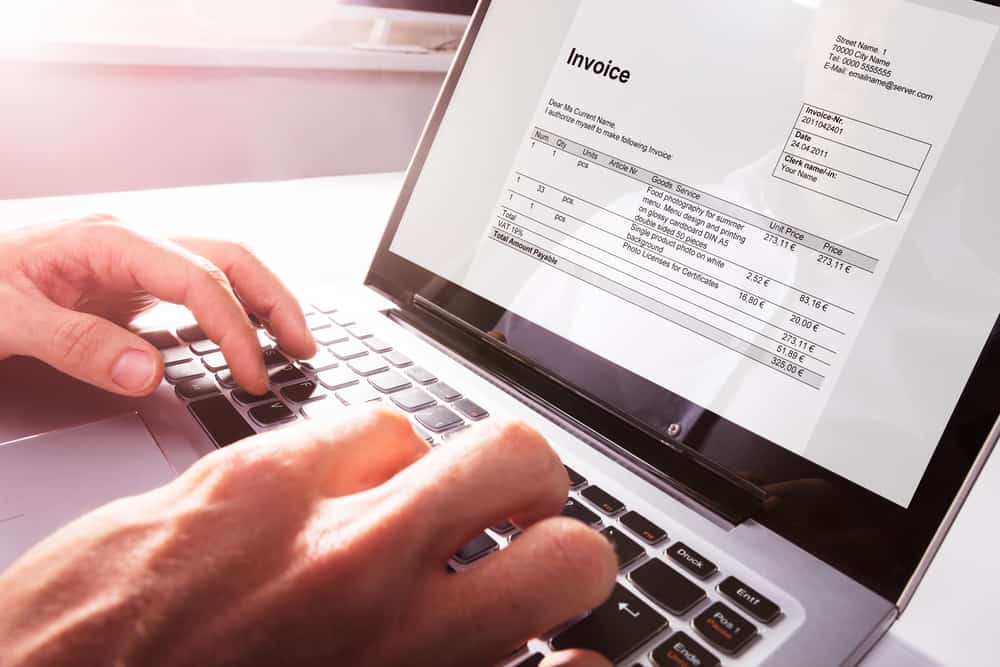 Security of Payment Now More Critical than Ever in the Construction Industry
By Justin Cotton, Director, Lovegrove & Cotton – Construction and Planning Lawyers
In the wider economic downturn that will encompass the Victorian construction industry in this post-pandemic world, it will be more important than ever that Builders have due protection to ensure payment for works performed.
The Building and Construction Industry Security of Payment Act 2002 is a contractor protection law that has been around for a while, and was modelled on NSW legislation that is now replicated in most States in Australia.  Its main objective is to avoid head contractors utilising "pay when paid" provisions to delay payments to subcontractors.  Prior to this, it was not uncommon for a head contractor to hold up funding for subcontractors until the head contractor had been paid by the Principal.
This statutory mechanism can also be used by Builders to have access to a parallel payment route against Principals / Developers who delay or refuse legitimate payment for works performed.  What is not clear is whether there is enough understanding and utilisation of the Act in the Victorian industry, despite the passage of time since the laws came into force.
While the Security of Payment Act is primarily used by subcontractors and some head contractors in commercial construction, on occasions it has also been used in domestic building contracts.  While the Act is not intended to be used to support payment claims against "mum and dad owners", it does contain an exemption to allow it to be used for payment claims in some domestic building projects, where the Owner comes within the definition of being a "Developer". This generally means where the Owner is in the business of constructing and then selling, or where multiple dwellings are being built for such purpose.
The writer was once involved in a payment dispute for a domestic building project that was referred to the VCAT, where the claim for payment was brought under the contract (breach of contract terms regarding payment) and also, as a parallel remedy, for breach of the Security of Payment Act.  The project was in fact for multiple ski chalet dwellings to be built off-site and then transported to one block of land in an alpine area, and it was clear that the Owner was in the field of building for profit and was a "Developer".
Seeking a legal remedy for non-payment via the Security of Payment Act ("SOP") is a statutory route for a contractor (ie a subcontractor or a Builder), but should not be seen as a stand-alone alternative to a claim for breach of contract.  In fact, it is a parallel legal pathway for debt recovery that can be used in conjunction with, or complementary to a claim for breach of contract.  As we will explore below, it can be seen as a quicker route to recovery if it is used properly, and one can fall back on a conventional claim in contract if the SOP path becomes fraught with difficulty.
Once it is established that the Security of Payment Act is open to a contractor then certain key elements must exist to proceed further to use the SOP Act to pursue payment on a specific claim. This includes:
(i)         There must be construction work or related goods and services provided, pursuant to a "construction contract" (which can be formed by a written or verbal agreement);
(ii)        There must be a payment claim for the construction work that describes that work in an invoice, and properly sets out the value of that work and the claimed sum;
(iii)       The invoice containing the payment claim must state somewhere on it the following words: "The is a payment claim made pursuant to the Building and Construction Industry Security of Payment Act 2002" (or words closely akin to this properly specifying the Act);
(iv)       There should be a "reference date" for the payment claim to work out when it would fall due to be paid, which should be calculated under the contract terms or, if the contract does not make provision for this, with regard to the default period under the Act.
In regard to reference dates, if there is no reference date for the payment claim then you cannot use the SOP Act to pursue recovery.  Also, one must bear in mind the stipulation in the legislation that you cannot make more than one payment claim under the SOP Act for each reference date under the contract.  The intent of the legislators appears to be to avoid claimants being able to use the law to make multiple claims for the same segment of the works.
To illustrate, if one looks at a commercial construction contract (for example under an Australian Standard form of agreement), generally progress claims are made at the end of a particular month with the monies due by around the 23rd day of the month following.  From here it is easy to see that the contract does allow reference dates to be worked out progressively through the course of the works.
In addition, the intention is that SOP should enable the swifter flow of monies paid for legitimate works performed, for more "straightforward" elements that are clearly within the scope of works under the construction contract, and are part of progress claims.  It is more difficult to utilise SOP to extract payment for more indirect costs incurred that could be more prone to dispute or are more indirectly part of the project.
Hence the concept of "excluded amounts" that cannot be claimed by a contractor under the SOP Act.  Matters such as disputed variations once they amount to costs that are over a certain proportion of the overall original contract price are to be regarded as excluded amounts.  In other words, disputed variations can be pursued under SOP up to a certain point, but once the total value of disputed variation costs claimed moves over a certain cut off point as a percentage of the original contract price, then further disputed variations will only be able to be claimed under the contract.
In addition, such costs as latent conditions claims (eg extra excavation of rock required that was not reasonably foreseeable), prolongation costs and so forth would generally fall within the curtilage of excluded amounts.
If a valid payment claim is made under the SOP Act, then the recipient of the claim (the respondent) only has 10 business days to provide a "payment schedule" in response to the claim.  That payment schedule should set out the amount that the respondent intends to pay in relation to the claim, or state "nil" if the respondent does not agree to pay anything.  If the payment schedule is for an amount less than the payment claim, it should set out the reasons for why only a lesser sum is agreed.
If a respondent receives a payment claim under SOP that it does not agree to, it is important to act promptly as the 10 business days starts to run from receipt of the claim, provided it has been served in accordance with the appropriate service methods set out in the contract.
One key advantage of a claim under the SOP Act is that a respondent can be 'guillotined' from further disputation of a payment claim, if it does not provide a valid payment schedule within 10 business days of receipt of the claim. Refer to section 15(4) of the Act in this regard. This section specifies that if no payment schedule is delivered within that time, the full amount of the payment claim becomes due and owing and is deemed payable by the date it would fall due under the contract.
If you are the claimant and there has been no formal reply to your payment claim made under the Act within the 10 business days, you can either proceed to adjudication to get judgment for the amount claimed (plus costs and interest) OR you can make an application to the Court for summary judgment for the claimed amount (plus costs and interest).  (Refer to s16 of the SOP Act).  In these circumstances, section 16 also states that the contractor can serve a notice to suspend further works under the contract.
It is not unheard of for a respondent to try to argue in Court proceedings that a payment claim is invalid or without merit, but to be met by advice from the presiding judge that all of these "defences" could have been raised in a payment schedule, and that the respondent has effectively "missed the boat" by not serving a payment schedule and must now pay the full sum.
A word of caution is needed on this though.  Even if a payment claim under the Act has been made and there is no payment schedule received within time, the claimant would still have to satisfy the Court on any summary judgment application that it is a valid payment claim under the SOP Act.  In other words, even if the respondent is time barred for not serving a payment schedule within 10 working days, the claimant must still satisfy the Court of certain aspects; for example, that the claim does not include 'excluded amounts', or that it has a valid reference date to which it relates.
If a payment schedule for less than the payment claim is received within time, the claimant must then decide how to proceed if they are not satisfied with the lower amount in the schedule.  They can elect to proceed to adjudication via an application to an "Authorised Nominating Authority" for an adjudicator to be appointed, or they can elect to initiate proceedings based on breach of contract.  A third option would be of course to attempt alternative dispute resolution by means of a mediation process or similar.
The adjudication process is under the SOP Act and the rights and duties under that Act will be "front and centre" of that assessment.  Once an adjudicator is appointed they will set a tight time frame for determination of the claim, which will involve an opportunity for both the claimant and the respondent to lodge written submissions, the adjudicator to seek relevant documents, and then for a written determination to be made after a relatively short period.  Obviously, one key advantage of this process is the relative speed within which a determination will be made, and hence its cost effectiveness, when compared to a more drawn out Court litigation.
In the post COVID-19 era, there will be more uncertainty and potentially more bad debt, and this highlights the significance of contractors having adequate mechanisms to ensure payment and cash flow for their business.  Contractors in the construction industry generally need to be cognisant of Security of Payment remedies as an option over and above reliance on contract terms.  If a Security of Payment pathway to payment becomes less tenable, one can always revert to a claim for breach of contract under more conventional channels.
For legal assistance in regard to construction dispute advice and advocacy, including claims under contract or Security of Payment, do not hesitate to engage construction law practitioners who are well versed in this area of law.
Lovegrove & Cotton Lawyers to the building industry
For thirty years, Lovegrove & Cotton have represented builders, building surveyors and building practitioners in Melbourne, Canberra, Sydney and Queensland. Justin Cotton is a leading Australian construction lawyer and widely respected in the building fraternity as evidenced by his appointment as Chairperson of the HIA Industrial Relations and Legal Services Committee, and member of the Regional Executive Committee, for HIA Victorian Chapter. Likewise, Doyles Guide ranks Kim Lovegrove as one of the leading construction lawyers in Australia. Lovegrove & Cotton can help practitioners resolve any type of building dispute and are preeminent in the area of building practitioner advocacy. If you wish to engage the firm, feel free to contact us via our website or by emailing enquiries@lclawyers.com.au.