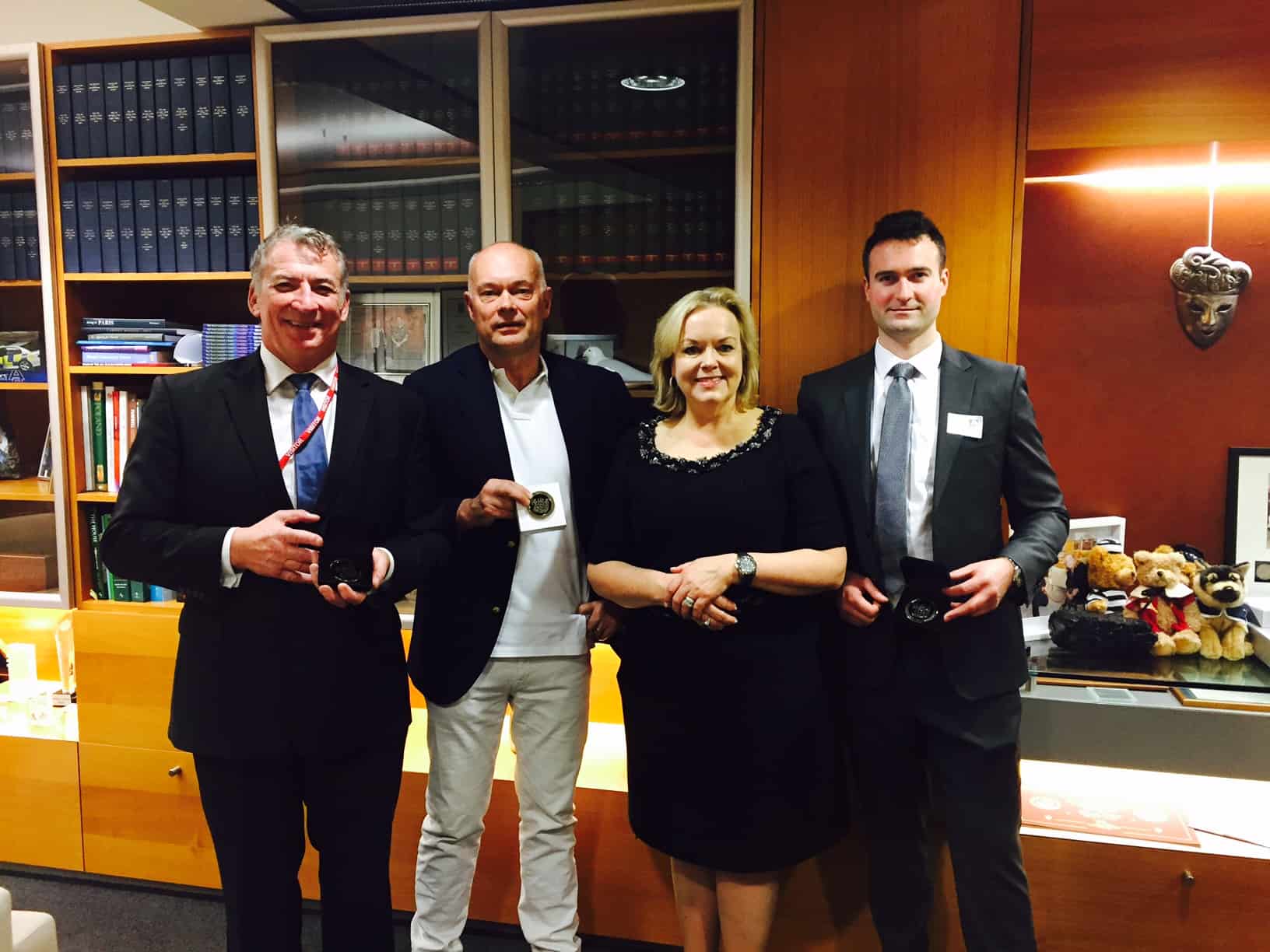 Our visit to the New Zealand Parliament (aka The Beehive) in Wellington on Thursday 27th of July
James O'Donnell, Kim Lovegrove and Nick Bell-Booth of Ponsonby Law Auckland attended a function at the Beehive hosted by the Hon. Judith Collins, Minister for Energy & Resources, Revenue and Ethnic Communities on the 27th of July. Her Honour, an old friend of both Kim and Nick very kindly gave James, Kim and Nick medallions. It was the first time James visited New Zealand, and he was both delighted and honoured to be afforded such kindness by her Honour. Judith is featured standing between Kim and James at her offices in the Beehive. Nick, who used to be a COO at Lovegrove & Cotton, is a very old friend and used to play rugby with Judith's Husband David Wong Tong.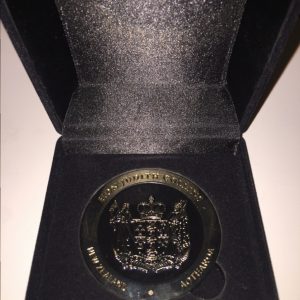 The Challenger Medallion
From left to right: Nick Bellbooth, Kim Lovegrove, Hon. Judith Collins, and James O'Donnell
Lovegrove & Cotton Lawyers to the building industry
For thirty years, Lovegrove & Cotton have represented builders, building surveyors and building practitioners in Melbourne, Canberra, Sydney and Queensland. Doyles Guide ranks Kim Lovegrove as one of the leading construction lawyers in Australia. Justin Cotton, likewise, is a leading Australian construction lawyer and widely respected in the building fraternity as evidenced by his recent elevation to Chairperson of the HIA Industrial Relations and Legal Services Committee, and member of the Regional Executive Council, for HIA Victorian Chapter. Lovegrove & Cotton can help practitioners resolve any type of building dispute and are preeminent in the area of building practitioner advocacy.
If you wish to engage the firm, feel free to contact us via our website or by emailing enquiries@lclawyers.com.au.