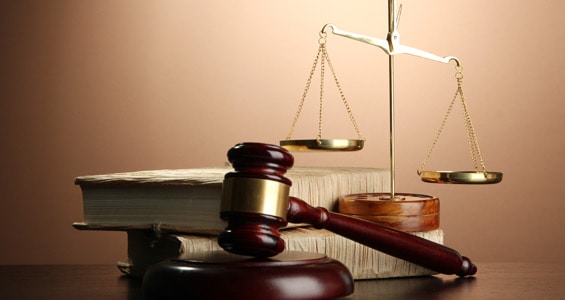 What you need to know about planning disputes: VCAT, developers, builders, objectors and appeals to the VCAT Planning & Environment List
By James O'Donnell, Associate, Lovegrove & Cotton – Construction and Planning Lawyers
Depending on whether you are the applicant to a planning application or an objector and the decision (if any) that is made by the relevant Council, you have the ability to make an appeal to the VCAT Planning & Environment List. It is important that you understand the processes and requirements (particularly timeframes) prior to actioning an appeal."
If you have a planning dispute with your Council as a developer or builder, the only way to resolve your dispute may be to take action and appeal the Councils decision (or lack of) on one of the following occurrences:
(a) refuses to grant the planning permit by issuing a Notice of Refusal to Grant a Permit; or
(b) grants the planning permit containing conditions which you find unfavourable; or
(c) if there are objectors, the Council can only issue a Notice of Decision to Grant a Permit which the objector can then apply to VCAT to review; or
(d) a refusal to extend the time for which a development is to commence or finish under a planning permit; or
(e) failure to decide on a planning permit application within time.
Note that an applicant has 60 days whilst an objector has 21 days to appeal from the date of notice.
If the Council fails to make a decision within the prescribed time of 60 clear days on a planning permit application, the applicant can make an Application for Review by Permit Applicant under Section 79 of the Planning and Environment Act 1987. It is important that no less than 60 clears days have elapsed before a Section 79 Application is made because if it is filed prematurely VCAT will strike out the Application.
The VCAT has the authority to review a decision of Council regarding a planning permit application from the beginning by "standing in the shoes" of the Council, which is known as a merits review. Therefore VCAT has the ability to enforce a planning scheme or planning permit and also can cancel a Council granted planning permit or amend conditions of a planning permit.
If you are the permit applicant or have reason to step in and take over from the permit applicant, then note you must make an application to VCAT within 60 days from the date of receipt of the Council Notice of Decision.
The VCAT Planning & Environment List is a no-cost aware jurisdiction. This means each party bears their owner legal costs.
It is imperative that you retain a town planner as your expert witness for the hearing as your case is generally only as strong as your expert. Your expert should prepare a preliminary assessment to assess your position and likelihood of success. They will need to prepare a report assessing the proposed plans (or amended plans) in light of relevant legislation, guidelines, planning schemes and the neighbourhoods' characteristics. This report should be served on all relevant parties and file about 10 days prior to hearing.
The Planning & Environment has a long waiting list so expect a wait of about 6+ months from the date you VCAT application.
One key note to consider when completing your VCAT application is the statement of grounds. The should be the complete contrary to written reasons for the Councils decision. Whilst not a complex document, this is worth noting.
On the hearing date, your legal counsel will be prepared having briefed your expert witness and read and made submissions on their report findings and be prepared to deliver a persuasive case to the Tribunal Member. We advise obtaining advice from lawyers with experience in this jurisdiction and know how to submit convincing applications, arranging expert witness(es) if requires and is familiar with disputes involving Local Councils.