Tsigereda Lovegrove, Construction and Planning Lawyer
Construction Lawyer and Manager at Lovegrove & Cotton Construction & Planning Lawyers; Secretary of the IBQC Dispute Resolution Working Coalition; Former Ethiopian Consulate to Victoria attache.
Tsigereda has an LLB from Victoria University and a diploma in management, coupled with 9 years management experience. She has a diploma in legal training from the Leo Cussen Centre for Law.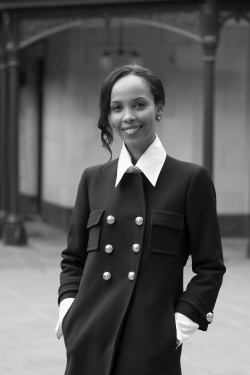 Construction and Planning Lawyer
Practising in the area of building dispute resolution and building regulatory advice and application. Have conduct of:-
– VCAT matters.
– Respondent and plaintiff advocacy in sole and multi-defendant VCAT matters.
– Leaky building and cladding litigation.
– Drafting and settling affidavits.
– Defending winding up applications.
– Building regulatory enforcement and compliance cases.
– Respondent building compliance regularisation.
– Plea bargaining and negotiation with council compliance officers.
– Advising NSW certifiers on legislative interpretation.
Previous Roles
– Assistant to Ethiopian Honorary Consul to Victoria.
– Secretary to the International Building Quality Centre Dispute Resolution Coalition.
– Lovegrove Cotton liason contact for Hope For Children, HIV NGO Ethiopia.
– Past Financial Controller – all aspects of financial control and book keeping – fortnightly billing, debtor control, book entry, MYOB, leap, financial, reconciliations, preparation of annual returns for accountant vetting, provisioning for tax, pay roll tax, staff tax, company tax, salary control, drawings and general interface with accountants.
Law firm management
– Diploma in Management coupled with 9 years management experience has qualified me to run all aspects of office management.
– Human Resources and Culture Manager – ensure that office is harmonious and staff are universally treated with dignity and respect – maintain best practice HR and safe work place protocols – deal with staff concerns to ensure that there is cohesiveness and happiness
International Building Quality Centre
Tsigereda is also the secretary to the International Building Quality Centre dispute resolution coalition. In this capacity, she co-ordinates logistics for the group.
The coalition comprises multinational legal experts ranging from Queens Counsel to pre-eminent construction lawyers and arbitrators to a senior presiding judge and a retired judge.
Bilingualism
Tsigereda is fluent in English and her native Ethiopian language Amharic. It follows that she can take instructions from members of the Ethiopian business community on the resolution of disputes and moreover Tsigereda can translate legal instruments drafted in Amharic into English and the converse.
Her high level of bilingualism is a rare expertise.
Publications
Tsigereda has published a number of articles, namely: