Lovegrove & Cotton
Construction Law & Planning Law Weekly Bulletin
Monday 02 June 2014
Special Announcement: One of our partners, Kim Lovegrove, has been appointed President Elect of the Northern Chapter of the New Zealand Institute of Building. In this capacity he will assist the Northern President, Bruce Rogers and the National President Warren Chapman and their colleagues with regards to the promotion and development of the NZIOB, one of the leading New Zealand building professional bodies. The NZIOB over the years has done a stellar job with respect to enhancing the professionalism of the construction fraternity in New Zealand, NZIOB.
"Drove the Chevy to the Levy but Building was Slow: The Construction Forecast and Changes to the Building Act"(Victorian Readership) By Justin Cotton, Partner, Construction and Practitioner Advocacy, Lovegrove Smith & Cotton, Construction and Commercial Lawyers
With high population growth, new roads and rail lines are only part of the solution. The domestic construction industry also needs to be stimulated by policy. This week Justin Cotton, Partner and head of practitioner advocacy gives a brief overview of major changes to the Victorian building laws due this year and how this is causing some consternation about increased costs and 'red tape'.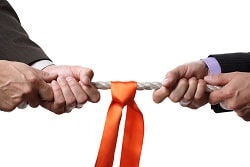 Conflicts of Interest for NSW Certifiers (NSW Readership) By Jarrod Gutsa, Construction Lawyer Lovegrove Smith & Cotton
Operating a certification business in NSW and an ancillary business that offers planning or building consultancy services may lead to a conflict of interest under the Building Professional Act 2005. Jarrod Gutsa, Construction Lawyer, of Lovegrove Smith & Cotton, has written an article that considers the key legislative provisions in regard to conflicts of interest.
Body Corporate Litigation and Conflicts of Interest(Australasian Readership) By Conjoint Professor Kim Lovegrove, FAIB
In modern apartment block ownership arrangements, a number of areas with regard to body corporate governance can cause frustration for owners of individual units.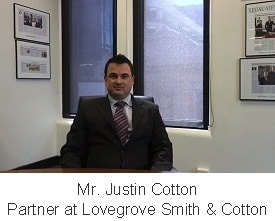 The 4 Minute Film Building Contract Administration 101(Antipodean viewership) By Justin Cotton, Partner, Construction and Practitioner Advocacy, Lovegrove Smith & Cotton, Construction and Commercial Lawyers
Mr. Justin Cotton's four minute film of the critical importance on contract administration is a beauty, hence the 1,300 views and climbing. Have a look, it's all over in 4 minutes. The "devil is often in the details" if your contract rigours are sluggish.
Lovegrove Smith & Cotton's E-Library is a free online resource of articles, which puts a wealth of information at your fingertips. The articles in the E- Library have been written by lawyers and a number of them have been published in the Australian, The Age and the Herald Sun. Some of the articles date back to the 1990's.
To subscribe to our free weekly bulletin, please email us at reception@lclawyers.com.au