Lovegrove & Cotton
Construction Law & Planning Law Weekly Bulletin
Tuesday 10 June 2014
Rectification Orders Part 2: A Game-Changer or More of the Same? (Victorian Readership) By Peter Micevski, Solicitor, Lovegrove Smith & Cotton
Following on from Rectification Orders: A game-changer or much the same? Part 1, this article looks closer into the VBA's power to issue Rectification Orders in respect of domestic building work. Specifically this article by Peter Micevski looks at what a rectification order will require of a builder and the consequences of non-compliance with the rectification order.
Part 2 Temporary Work (skilled) (subclass 457) visa and standard business sponsorship (Australian and International Readership) By Ms. Blaise Alexander, Solicitor and Registered Migration Agent, Lovegrove Smith and Cotton
This article is the second in a three part series on Employer Sponsored Visas (subclass 457). The first article concerned the process and challenges of becoming a business sponsor. This article will look at the requirements for nominating a position, including threshold levels and tips to ensure the best outcome for your business. Stay tuned for the final article in this series by Blaise Alexander, which will address the visa application stage.
Cooperation without Self Incrimination: Best Practice for Handling Building Practitioner Inquiries (Australian and New Zealand Readership) By Justin Cotton, Partner and head of practitioner advocacy at Lovegrove Smith & Cotton
Professional misconduct inquiries can feel deeply personal and stressful. These disputes within the building industry can involve a complaint to the VBA in Victoria and disciplinary boards & tribunals in other states. In this week's bulletin we have two feature articles concerning misconduct complaints. Partner Justin Cotton has written a perennial article well worth a read, and we recommend it to all in the building industry, as it provides a clear and concise synopsis of how best to deal with complaints.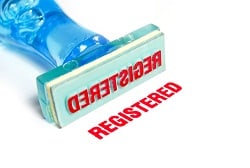 The Licensed Building Practitioners Scheme – Who Must Be Registered And How Does The New Zealand Registration System Compare With Its Antipodean Cousin in Victoria? (New Zealand Readership) By former employee, Ms. Stefanie Michieli
New Zealand's leaky homes crisis was the catalyst which led to an overhaul of the New Zealand building industry. Whilst reforms have been phased into the Building Act 2004 over time, one of the most significant changes was the introduction of a licensing regime for builders, designers and trades who carry out residential work. A few years following its inception, the question remains – Do the rules go far enough in regulating the once troubled industry or with another boom on the way is the trouble about to start again?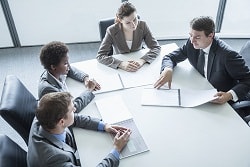 Liability of Directors: a Very Brief Synopsis (Australian Readership)By Justin Cotton, Partner and head of practitioner advocacy at Lovegrove Smith & Cotton
A company and its directors are different entities and a director is under a duty to act in the best interests of the company. In this article, Justin Cotton gives a concise overview of liability faced by directors of companies.
The Lovegrove Smith & Cotton's E-Library is a free online resource of articles, which puts a wealth of information at your fingertips. The articles in the E- Library have been written by lawyers and a number of them have been published in the Australian, The Age and the Herald Sun. Some of the articles date back to the 1990's.
To subscribe to our free weekly bulletin, please email us at reception@lclawyers.com.au