Kim Lovegrove RML, F.A.I.B
Kim Lovegrove RML, FAIB is a senior construction lawyer at Lovegrove & Cotton Lawyers, and for the last three years has been ranked as one of the top construction lawyers in Australia in Doyles Guide. He is regarded as a foremost authority in Victoria and New South Wales on building regulations.
Kim Lovegrove RML, FAIB is also the incumbent Ethiopian Honorary Consul to Victoria.
On the 24th of June, 2017, Kim Lovegrove RML, FAIB was awarded the RML – Royal Medal of the Lion by Prince Ermias Sahle Selassie (President of the Crown Council of Ethiopia and grandson of the late Ethiopian Emperor Haile Selassie). The Lion symbolises the Lion of Judah, which was also one of the titles of the Ethiopian Emperor Haile Selassie. This award was in recognition of Kim's humanitarian endeavours in Ethiopia, where he and the firm sponsored the Lawyer position at the Hope for Children Organisation.
Kim was a consultant to the World Bank in 2016/2017. He was also a past Conjoint Professor of Building Regulation and Certification at the University of Newcastle (New South Wales).
Kim is a past Chairman of the Building Practitioners Board Victoria, a past President for the Northern Chapter of the New Zealand Institute of Building, and a past President of the Australian Institute of Building (Victorian Chapter).
Kim Lovegrove is increasingly being deployed in an advisory capacity to advise policy makers and law reformers in offshore jurisdictions on best practice building control and building regulatory 'holistics'.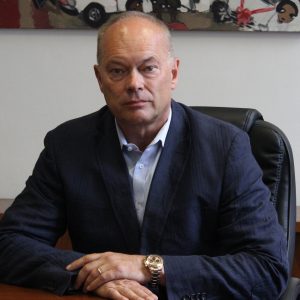 Kim Lovegrove:-
Has authored or co-authored some 15 books on construction law.
Was the principal legal adviser to the New South Wales government on the Part 4 reforms to the Environmental Planning Act.
In March 2013 was invited by the Japanese Building Regulation review team to participate in a Japanese building regulatory review "think tank" in Tokyo as an offshore law reform expert.
Is a past Deputy Executive Director of the Australian Building Codes Board.
Is a past Assistant Director of the Division of Building Control Victoria.
In 1997, represented the Federal Government as a guest of the Japanese Government to advise a ministerial forum on overhaul of Japanese building regulations.
Was principal legal adviser to the Victorian Government on the development and implementation of the Building Act Victoria 1993 and Assessment Act (late nineties).
Is a past legal columnist for The Australian, Herald Sun and The Age.
Is a Chartered Building Professional.
Building Regulation
Kim Lovegrove is an expert on building regulation, having been engaged by the Victorian and New South Wales Governments to develop building laws in those jurisdictions. Kim has also appeared in the planning list in the VCAT and has had conduct of cases in the Land & Environment Court NSW. In 2013 he was invited by Japanese advisory government and law reform team to participate in building regulations reforms think tank in Tokyo.
Construction Dispute Resolution
Kim Lovegrove has had substantial experience in large scale construction disputes that have embraced civil and commercial arenas. One such project related to resolution of a number of adjudication claims on the Commonwealth Games Village. He is an expert on adjudication advocacy, arbitration advocacy and A.D.R.
Practitioner Registration Appeals
Kim represents building practitioners in circumstances where their registration has been suspended or where registration applications have been unsuccessful.
Kim accepts these briefs on behalf of both natural person and corporate registrants.
Kim also has conduct of Mutual Recognition applications for registration and appeals when such applications have not succeeded.
Fire Cladding Dispute Resolution
Kim is experienced in the resolution of fire cladding disputes and regularisation of fire cladding issues with local councils, or with local governments.
Contract Advice and Drafting
Kim has provided advice to builders on variations, latent conditions, extensions of time, progress payments and the Security of Payment legislation, together with contract advice and drafting for builders and building surveyors.
Law Reform
Kim Lovegrove is an expert on law reform and microeconomic reform having been retained by a number of governments to advise and assist with the establishment and implementation of far reaching law reform initiatives including but not limited to:
Establishment of holistic building control regimes
Mandatory licencing and practitioner registration regimes
Establishment of proportionate liability regimes
Fast track and cost effective dispute resolution regimes
Kim Lovegrove is a leading international authority on best practice building control and micro-economic reforms in the 'as built' sector.
Leaky Buildings
Kim Lovegrove is experienced in the resolution of leaky building claims and disputes.
Arbitration
Kim Lovegrove has had conduct of arbitration matters for more than 25 years in a number of Australian jurisdictions arbitration matters have culminated in the resolution of very complex high dollar value commercial and design and construct disputes
Strengths
Over 30 years experience as a leading building regulations lawyer in the country, a phenomenal amount of experience at the high end, be it law reform, high dollar value litigious or high level advice.