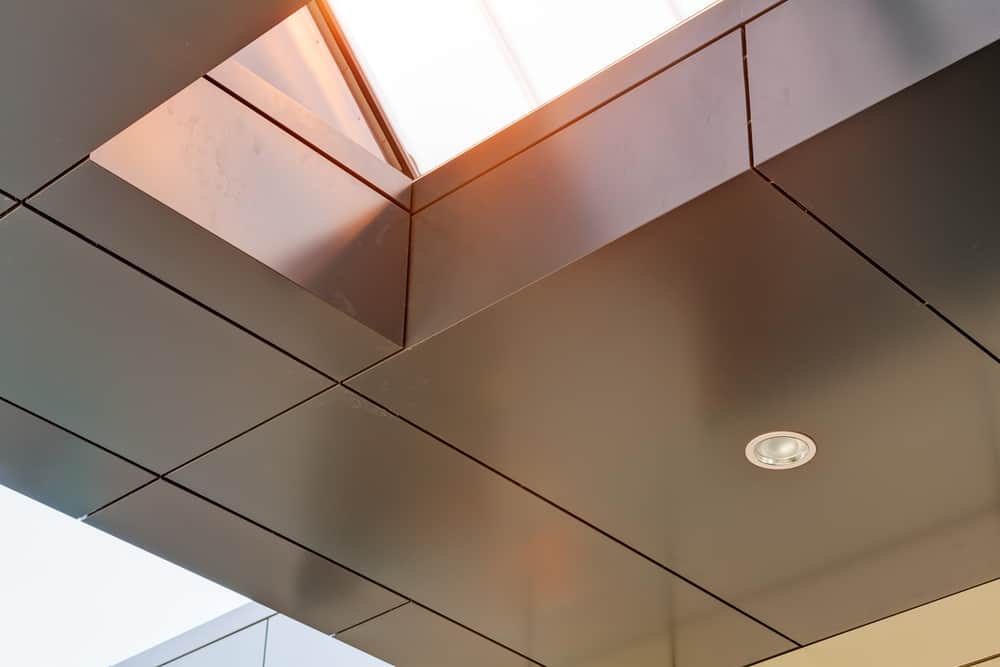 New Victorian Restrictions on Combustible Cladding Products – What does this mean for Building Practitioners?
By Justin Cotton, Director, and Jordan Davies, Senior Paralegal, Lovegrove & Cotton – Construction and Planning Lawyers
Over the past five years there has been a concerted effort on the part of Victorian regulators to clamp down on the use of unsafe combustible cladding products on buildings. This effort was accelerated after the Grenfell tragedy in London in 2017, as well as recent incidents in Melbourne.
A Ban on Use of Certain ACP and EPS Products
On January 13, 2021, the Planning Minister of Victoria, the Honourable Richard Wynne, announced further restrictions to the use of aluminium composite panelling (ACPs) and expanded polystyrene (EPS) products on Type A and Type B buildings under the Building Code of Australia (BCA).
Under Section 192B of the Building Act 1993 (VIC), the Planning Minister is empowered to proscribe, by way of Ministerial Declaration, the use of certain cladding products in circumstances where the Minister is satisfied that the use of the product is likely to pose a risk of injury or death to a building's occupants, occupants of adjoining properties or to the public, or pose a risk of severely damaging property.
The Proscribed Products
The Minister has proscribed the use of:
Aluminium Composite Panelling "with a core of less than 93 per cent inert mineral filler (inert content) by mass" when used in a wall system; and
Expanded Polystyrene products used in an "external insulation and finish (rendered) wall system";
in all Type A and Type B construction buildings.
The Minister considers "that use of these categories of external wall cladding products is or will likely cause occupants, members of the public and occupants of neighbouring buildings to be at risk of death or serious injury; and property to be at risk of a severe damage in event of a fire."
The exclusion is reasonably broad, but applies in specific circumstances. Importantly, the exclusions pertain to the use of these materials in "external wall systems". These exclusions also do not apply to Class 1 or 10 buildings, as those building classes are not divided into "Type of Construction". Neither do they apply to Type C construction. Thresholds for "Types of Construction" change as between building classes.
Type A and Type B Construction
Under the Building Code of Australia, different building classes (classes 2 thru 9) are categorised into different "construction types", which essentially incorporates a risk component to the classification system based on height.
Building Classes 2, 3 and 9 are considered to be Type B construction when they have a rise in storeys of 2, and considered to be Type A construction when they have a rise in storeys of 3 or more. These buildings have a lower threshold height than other building types as they are, respectively, places of residence (Classes 2 & 3) and buildings of a public nature (Class 9).
Meanwhile, Building Classes 5, 6, 7 and 8 are considered to be of Type B construction when they have a rise in storeys of three or more, and of Type A construction when they have a rise in storeys of 4 or more.
Why Are These Products Being Banned?
Minister Wynne has cited building audits conducted over recent years that have demonstrated that when these combustible cladding products are used in performance-based solutions, those performance solutions are sometimes "misused", that onsite construction standards and controls are not always in keeping with that intended at the design stage, and that validation of performance solutions can be difficult due to lack of relevant documentation.
The Minister has also cited expert opinion from eminent industry experts in Australia and overseas that questions the ability for building regulatory schemes to ensure that performance solutions, when they are used, achieve key regulatory objectives of maximising public and occupant safety, the public interest, and suitable long-lasting building performance.
When Does the Declaration Apply to a Building Project?
Pursuant to Section 192B(2), the Minister's declaration only applies to building projects where the application for a building permit is made after the date of effect of the declaration, which is 1 February 2021.
It follows that if an application for a building permit is made prior to that date, the declaration and stricter requirements as regards use of ACPs and EPS cladding will not apply.
For those Building Permit Applications made after 1 February 2021, the Declaration will apply, and if proposed building design and plans contain the proscribed combustible cladding products, the designs will need to be reviewed and alternative compliant product used in lieu of the noncomplying product.
It follows that if one is planning to submit an application for a building permit after this date and already has plans drafted for building works, those plans may need to be reviewed if they include a banned high-risk external wall combustible cladding product.
Conclusion
As mentioned earlier, the prohibition does not apply to all buildings or building components, and as with any subordinate legislation, it is important that industry stakeholders, particularly building practitioners, seek legal advice if they are unsure of where they stand with this new Ministerial Declaration.
Going forward from February 1 2021, it is essential that building practitioners, be they designers, consultants or builders, along with the likes of product suppliers, are aware of the new ban on certain ACP and all EPS cladding material in wall systems for Type A and Type B construction. The legislation applies prospectively and should militate against a perpetual process of councils and regulators issuing Cladding Rectification Notices for new construction in future years.
We recommend that an experienced construction technical advisor be engaged to explain some of the potential ramifications of this Ministerial Declaration.